Eetu palasi pitkän huilitauon jälkeet taas näytelmäkehiin. Lauantaina oltiin Kouvolassa ja sunnuntaina Heinolassa .Hienosti jaksaa pappa vielä kehässä porhaltaa . Kumpanakin päivänä tulos oli yhtä upea. Onnittelut Eetu ja Tanja!
Elsan Santra sisko sai muuten sertin Kouvolasta...siitä onnitukset myös!
Kouvola 16.8 Tuomari Leif Lehman Jörgensen , Tanska
Raparperin Bandiitti
11 years. Very good type and size. Good ears, eyes. a little old bite.good neck, topline could be stronger.Good set of tail. Good angulation legs and feet. Could move better. Good coat, colour and temperament.
VET ERI VEK1 PU3 VSP-VET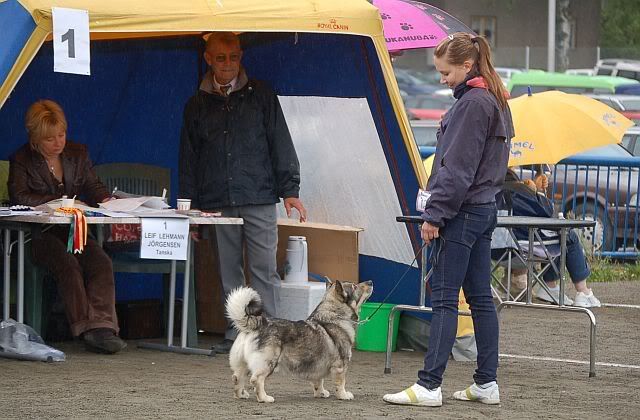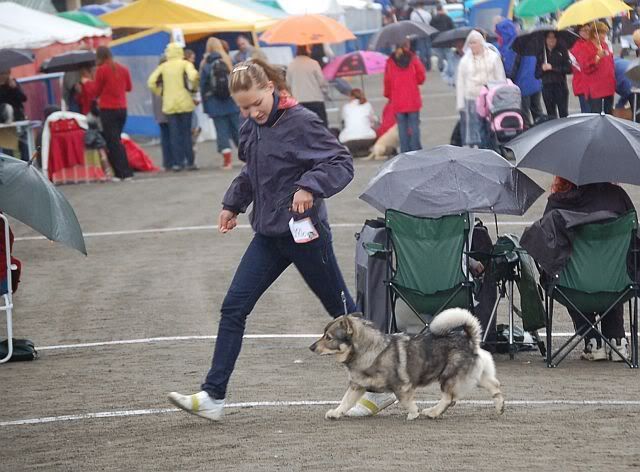 Heinola 17.8 Tuomari Annamarja Tarjan , Unkari
Exellent condition. Good maskuline head. Correct front. Compact body, good coat.Free movement.
VET ERI VEK1 PU3 VSP-VET